The reality is that MTHFR deficiency affects almost 40% of the population. The good news is that this can be easily managed with the addition of specific supplements. At VitaBens we believe you should be in full control of your health. At VitaBens we believe in curing from the source. At VitaBens we strive to educate about nutrition so that you can be proactive and avoid disease.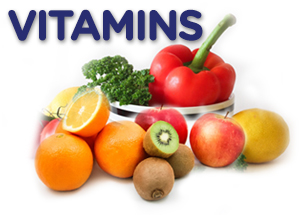 Eating healthy starts here! Learn quick easy recipes that make eating healthy easy and fun. Also learn why eating healthy is important and fun quick facts about different health foods.
From the Blog
Alcoholism and MTHFR Deficiency

Alcoholism, like all other addictions,is deeply rooted in a compulsion for self-destructive behavior despite many resolutions never to indulge again.   Unfortunately many alcoholics,even those who are committed to a 12 step program,relapse.  Let's look at how genetics can contribute to the physical and emotional distress which can make recovery more challenging, and what you can […]

Read More...

MTHFR Deficiency and Pregnancy

MTHFR deficiency is a common cause of many metabolic changes, one of which is that of elevated homocysteine.  Homocysteine is a by-product of methylation (reference this to our article on methylation) and is strongly associated with inflammation. It is unclear as to whether it is the direct cause or simply an indication of underlying dysfunction, […]

Read More...

Depression and Anxiety: which is which?

MOST DOCTORS PRESCIBE SSRI'S FOR THE WRONG REASON. These days, it seems as though "depression" and "anxiety" are seldom teased apart. The issue there is, the more we group these two together, the less precise we become in our diagnoses of these fundamentally different conditions. This can have dire consequences in terms of treatment, medication, […]

Read More...